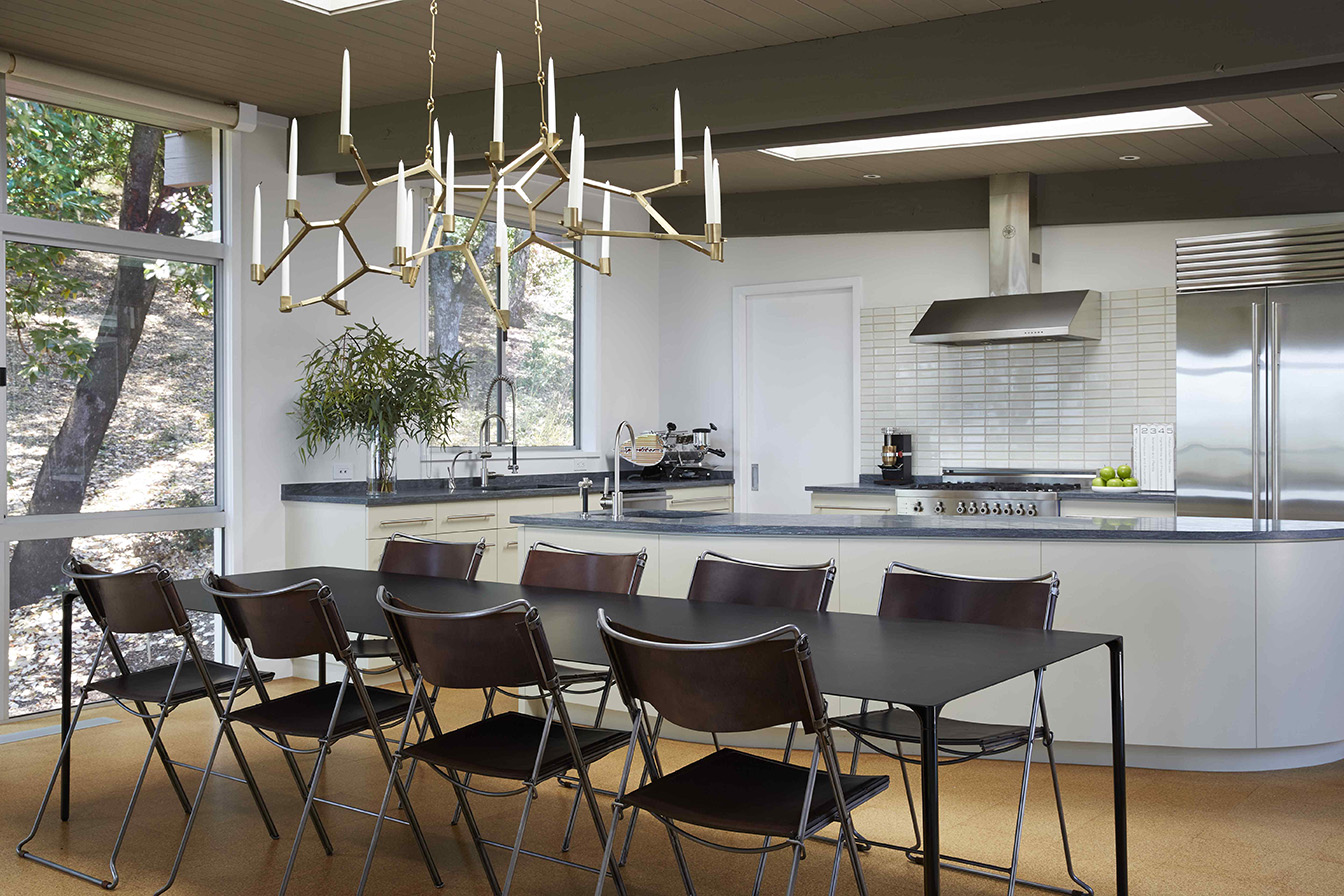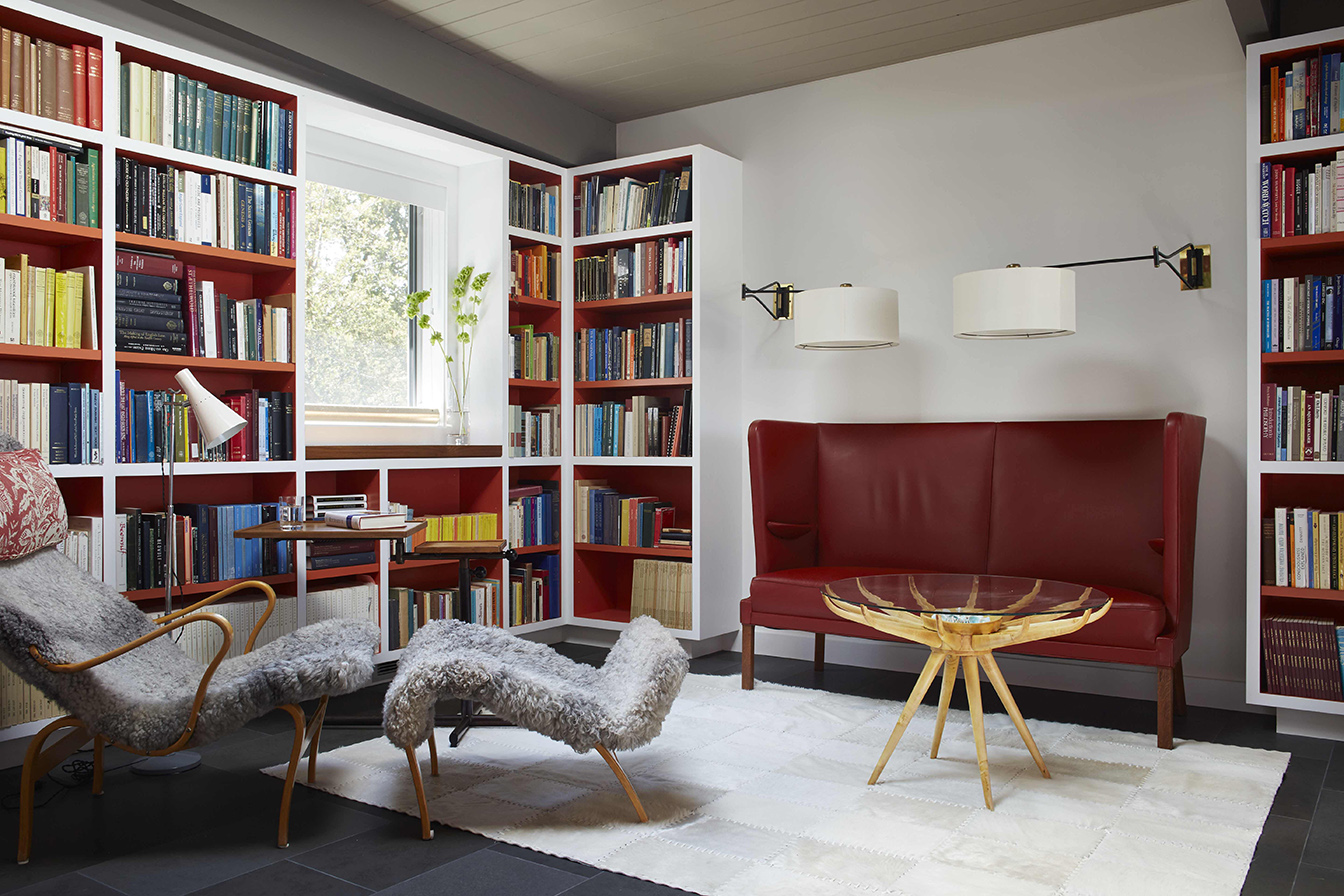 Mountain Ridge Home, Palo Alto, CA
While maintaining the basic structure, this mountaintop home was completely renovated. Originally built on four levels, the challenge was to make the house wheelchair accessible. Subtle ramps, bridges, and passageways create smooth transitions between rooms.
The interior furnishings combine modern and vintage modern furniture, collaborations with contemporary artists, and aboriginal art.
Architecture and Interiors
Photographer: Mariko Reed